Cherry Hill, NJ Dental Office
OFFICE HOURS
Mon 8:00 am – 5:00 pm
Tue 8:00 am – 5:00 pm
Wed 8:00 am – 5:00 pm
Thu 8:00 am – 5:00 pm
OUR OFFICE
Universal Dentistry
At Universal Dentistry in Cherry Hill, New Jersey, we are committed to using unparalleled technology and quality procedures to provide you with the best possible dental experience.
If you "fear the chair," know that you're not alone. We understand that you may have had stressful, less-than-favorable experiences with dentists. And we also empathize because many of our staff had unpleasant experiences, so we never want you to have another one.
As soon as you walk into our office, you'll know Universal Dentistry is different. From the receptionist to the hygienist to the dentist, we are experts at what we do, and we'll treat you with the dignity you deserve. We'll talk to you like a friend and confidante, and make sure our communication is clear and straightforward. Your care and comfort come first. Often, a first-time patient becomes a long-time patient!
We are talented, educated, highly trained and eager to provide you with stellar service. Our goal is prevention, rather than disease management. For us, dentistry is more that a profession. It's a craft.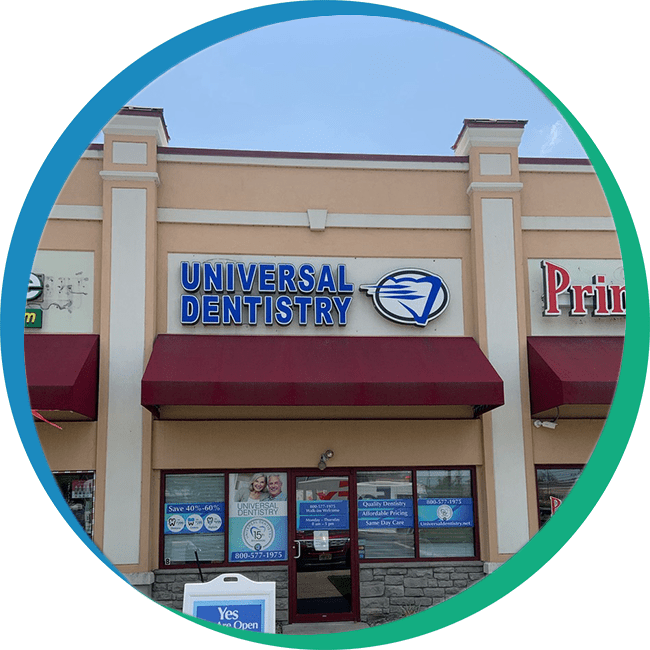 Universal Dentistry is COVID-compliant, and we diligently maintain a clean, sanitized office.
Call us today, and we'll turn your frown upside down!