Oxford Valley, PA Dental Office
OFFICE HOURS
Mon 8:00 am – 5:00 pm
Tue 8:00 am – 5:00 pm
Wed 8:00 am – 5:00 pm
Thu 8:00 am – 5:00 pm
OUR OFFICE
Universal Dentistry
If you're looking for professional dentistry with a personal touch, look no farther than Universal Dentistry in Oxford Valley, Pennsylvania. We believe in treating you like family, with individualized care in a warm and compassionate environment.
Schedule Appointment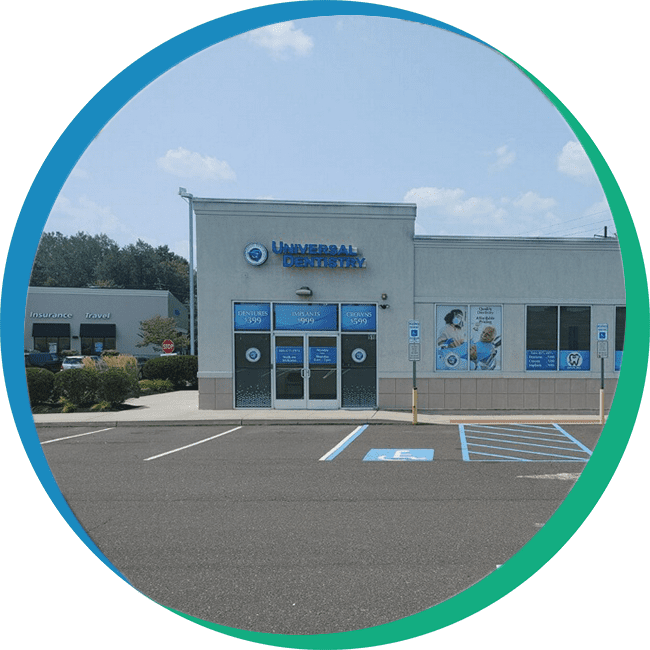 OUR VALUES
Universal Dentistry
We believe in treating you as an equal. We will collaborate with you by closely listening to what you want and recommending solutions that resonate with you. You'll be an active participant in your treatment. No high-pressure tactics. No hard-selling. When you ask questions, we will take the time to educate you, rather than doling out generic answers. We'll also be your personal cheerleader, motivating you to maintain and improve your dental health. Have fears about going to the dentist? We'll put them to rest. At Universal Dentistry, it is our personal mission to make each individual's experience as positive and gentle as possible, and take our time with your procedure.
We are passionate about treating you like an individual who has unique needs. Say goodbye to impersonal dentists and staff who don't even remember your name! We'll remember your first name. And your last name! Every person you'll encounter in any of our locations is well-informed, professional and attentive. In addition, you can count on us to be there in an emergency. We'll do our utmost to help you as soon as possible. Our offices are clean, well-maintained and COVID-19 compliant.
Call us today, and look forward to a brand new you!