Welcome to Universal Dentistry, Willow Grove, PA
Your Trusted Provider of Small-Diameter and Traditional Implants
Are you in search of a cost-effective and less invasive alternative to traditional dental implants? Look no further. At Universal Dentistry in Willow Grove, PA, we specialize in Small Diameter Implants (SDI) aimed to restore your smile while respecting your budget.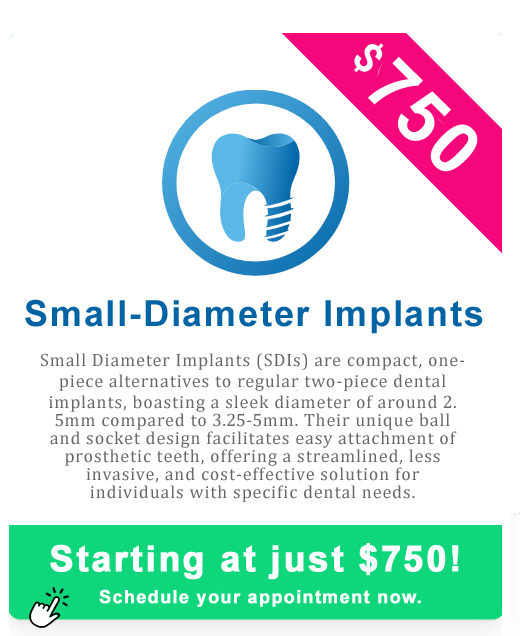 Click here to schedule your appointment now.
Why small diameter implants may be the best option for you
More affordable than traditional implants
Less invasive procedure with shorter recovery time
Same-day procedure in most cases, saving you time
High-quality care from our experienced dental team
Your Journey to a Perfect Smile is Just One Visit Away
Our adept team of dentists at Universal Dentistry will work with you to ascertain if Small Diameter Implants are the right choice for you. In many instances, the procedure can be completed in just one visit, expediting your journey to a radiant smile.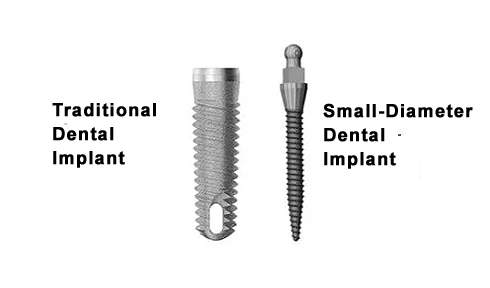 Small-diameter dental Implants (MDIs) are smaller variants of regular dental implants, with a diameter of around 2.5mm, akin to a toothpick, compared to the 3.25-5mm diameter of standard implants.
Advantages of MDIs include less invasive surgery, quicker recovery, lower cost, and improved bite force compared to dentures. They're ideal for individuals with insufficient bone for regular implants, or those needing to secure dentures, especially in tighter spaces or smaller jaws. They may also act as temporary solutions before permanent tooth replacement.

Exceptional Dental Care at Unbeatable Prices
Offering Small Diameter Implants at the remarkable price of $750.00 per implant, we're making high-quality dental care accessible in Willow Grove, PA.