What Are Mini Dental Implants?
If you've ever lost a tooth, you know how uncomfortable it can be to go without it. The good news is that dental implants have become a popular and effective solution to missing teeth. But did you know that there are different types of dental implants? One type that's gaining popularity is mini dental implants (MDIs).
What are Mini Dental Implants?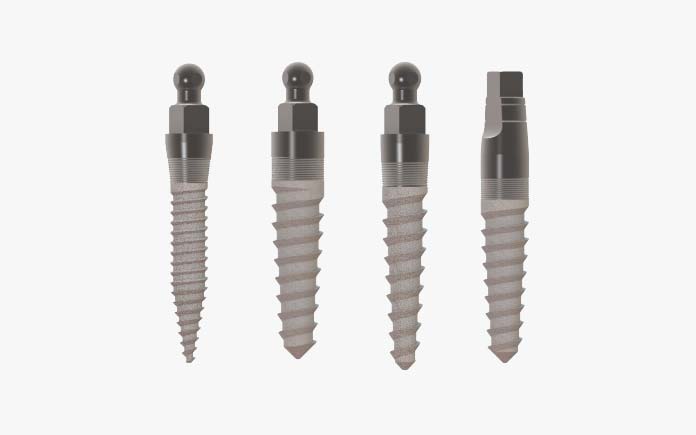 Mini implants are smaller versions of traditional dental implants. While traditional implants can range from 3.4mm to 6mm in diameter, mini implants are typically 1.8mm to 3.3mm in diameter. This makes them a good option for people who have less bone density in their jaw, as they require less space to be implanted.
Mini dental implants are made of titanium and have a small ball at the end that acts as an anchor for a replacement tooth. The process of placing a mini dental implant is similar to that of a traditional implant, but it's less invasive and can be completed in one visit to the dentist.
Benefits of Mini Dental Implants
1. Quick and Easy Procedure
One of the biggest benefits of mini dental implants is that they can be placed in just one visit to your dentist. The procedure is minimally invasive, which means there's no need for stitches or a lengthy recovery period. You can get back to your normal routine almost immediately after the procedure.
2. Cost-Effective
Mini implants are also more cost-effective than traditional implants. Because they're smaller and require less material, they're often less expensive to manufacture. This translates to lower costs for patients, making dental implants more accessible to people who might not have been able to afford them in the past.
3. Less Invasive
Traditional dental implants require a significant amount of jawbone density to be successful. This means that some people who have lost teeth may not be able to have traditional implants because they don't have enough bone density. Mini implants, on the other hand, require less bone density, which makes them a viable option for people who would otherwise not be able to get implants.
4. Stability and Durability
Mini dental implants are just as stable and durable as traditional implants. They're designed to fuse with the jawbone over time, which provides a strong anchor for the replacement tooth. This means that you can eat, speak, and smile with confidence, knowing that your implant is secure.
5. Versatility
Mini dental implants can be used to replace a single missing tooth or several missing teeth. They can also be used to support dentures or bridges. This versatility makes them a great option for people who have multiple missing teeth or who need a full set of dentures.
Conclusion
If you're missing a tooth or multiple teeth, mini dental implants might be a good solution for you. They're quick, easy, cost-effective, and less invasive than traditional implants. They're also just as stable and durable as traditional implants, and they can be used to replace a single tooth or several teeth, or to support dentures or bridges. Talk to your dentist about whether mini dental implants are right for you.
Need An Appointment? Why wait?
See a dentist within 48 hours